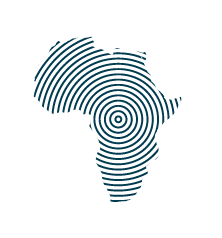 Venture: Simusolar
Simusolar delivers productive-use systems to farmers and fishers in East Africa.
Expert: Katherine Lee
Director of Design Research and Strategy at Intuit
• Insights Lead for UX and Market Research, Square
• Sr. Manager of Product Innovation, Samsung
Simusolar partnered with Rippleworks to design great customer experiences
Simusolar provides people in rural Tanzania and Uganda with access to productive-use systems and the flexible financing plans to afford them. Simusolar helps people access solar fishing lamps to replace kerosene lamps, which results in income gains for 97 percent of their customers, as well as customizable solar water pumps, which solve irrigation problems for smallholder farmers.
Simusolar's top priority was doubling their customer base from 10,500 to more than 20,000 while providing higher quality experiences to every customer they serve. Simusolar partnered with Rippleworks to reorganize their team around customer experience design.

I'm not exaggerating when I say that Rippleworks transformed how Simusolar's management thinks about customer service.
Their energetic and seasoned expert met us where we were and led us through a series of deliverables that mapped out our Customer Journey in visceral detail, then worked through our Service Design to understand our internal leverage points.
Ripplework's project management kept us on track and kept our team engaged, combining great documentation, time management, and flexibility to ensure the objective was reached.
—Simusolar co-CEO & co-founder Michael Kuntz
Simusolar partnered with Rippleworks Expert Katherine Lee, a global design leader who brought decades of experience from Intuit, Square, and Samsung. Together they:
• Defined Simusolar's customer cohorts
• Built a customer journey map with customer emotions, pain points, and opportunities
• Built a service map and learned service best practices
• Developed a customer experience roadmap

Sign up for our newsletter

Sign up for our newsletter