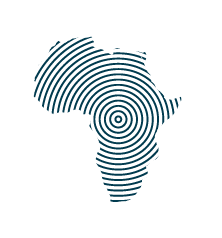 Venture: Sanergy
Sanergy builds healthy, prosperous communities in Kenya by making hygienic sanitation affordable and accessible.
Expert: Beth Steinberg
Chief People Officer st Zenefits
• VP Talent & Organization Development, Sunrun
• Head of HR, Nike
• VP Human Resources/Advisor, Facebook
Sanergy partnered with Rippleworks to build Learning & Development programs
Sanergy franchises its high-quality Fresh Life branded toilets to local micro-entrepreneurs in Nairobi and manages the waste treatment process to divert pollutants from the city's rivers and waterways. Sanergy serves more than 120,000 residents of Nairobi's slum areas, safely removing over 13.9 tons of waste every day.
As Sanergy scales its impactful solutions across Africa, their top priority was investing in the professional development of its 250 employees and 45 managers. Sanergy partnered with Rippleworks to assess, identify, and implement specific Learning & Development programs to improve skill acquisition and management training.

Working with Beth and Rippleworks in this time of growth and transition helped us develop a series of actionable, practical, and yet ambitious steps to achieve our goals.
— Sanergy CEO David Auerbach
Sanergy partnered with Beth Steinberg, who has been the chief people operations executive leading development programs at top companies including Zenefits, Facebook, Sunrun, and Electronic Arts. Together, they:
• Assessed Sanergy's current Learning & Development programs to confirm challenges behind L&D training within their organization
• Derived key insights on employee challenges with L&D to inform future strategies
• Established 360-degree review process to engage employees and help managers improve
• Prioritized executive coaching as a critical component of improving L&D, and matched key executives with leading executive coaches