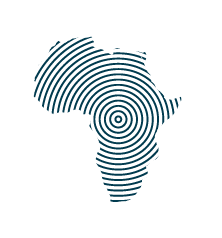 Venture: Moringa School
Moringa School trains post-secondary students across Africa in technical and professional skills.
Expert: Hema Padhu
Founder of the Padhu Group
• VP of Marketing, Inkling
• VP of Marketing, ModCloth
Moringa School partnered with Rippleworks to inform a growth strategy that increases enrollments
Moringa School is a Nairobi-based multi-disciplinary learning accelerator committed to providing young Africans with digital and professional skills training. Through experienced teachers and mentors, a blended learning model, and a market and outcomes-driven curriculum, Moringa School's mission is to transform higher education throughout Africa and enable its graduates to be globally competitive with their peers.
Moringa School's top priority was to learn about its current brand perception and address the gaps preventing growth. Moringa School partnered with Rippleworks to analyze its brand resonance with students and hiring partners to increase student enrollments and inform a new growth strategy.

Our project with Rippleworks propelled our understanding of how to build a more robust brand that could stand the test of time.
It sparked important conversations among our team and it was an incredible learning experience.
—Moringa School co-Founder and CEO Audrey Cheng
Moringa School partnered with Rippleworks Expert Hema Padhu, who led marketing at Snapfish, ModCloth, Inkling, and the Padhu Group. Together, they:
• Designed and executed 12 focus groups with students and parents, and interviewed seven hiring partners to understand core audience needs, motivations, aspirations, and pain points
• Mapped competitor landscape; identified strengths and opportunities
• Applied focus group and competitor mapping findings to re-define their value proposition and brand promise
• Built a new positioning statement