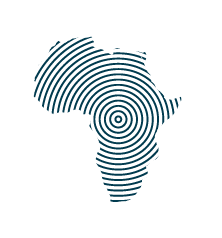 Company: Burn
Burn Manufacturing saves lives and the planet by bringing affordable, highly efficient cookstoves to East Africa's low-income families.
Expert: Ken Rahn
Enterprise Sales Director, Medallia
• VP Sales, Honor
• VP Sales, NRG Energy
• Manager of Channel Sales, Sun Run
Burn partnered with a leading sales executive to take its sales teams to the next level
Burn Manufacturing's state-of-the-art cookstoves cuts fuel consumption by more than half to reduce health risks and spending for East Africa's urban poor, all while reducing deforestation. Since 2013, Kenyan consumers have purchased 350,000 Burn stoves which reduce fuel consumption by 55% and emissions by 65%.
As Burn expands its sales operations from Kenya to across Africa, Burn's top priority was increasing the sophistication and effectiveness of its sales teams as it scaled its business. Burn partnered with Rippleworks to implement best practices in sales process, procedures, and organizational structure to ensure that it is maximizing its sales capabilities.

What has stood out to me is the elite quality of the experts combined with Rippleworks' ability to manage the projects so smoothly.
It's a challenge to align expectations when someone is volunteering their time, but Rippleworks manages it to perfection allowing everyone to work harmoniously together towards the same goal.
We're operating at a higher level since the project and we'd do another with them in a heartbeat.
Burn teamed with Rippleworks Expert Ken Rahn, who has scaled sales teams at top companies such as Medallia, Honor, and SunRun. Together, they:
• Baselined Burn's sales team capabilities through individual and team assessments, and prioritized project goals based on gap analysis
• Applied the "golden circle" framework to create B2B and B2C value propositions, and held working sessions with sales staff to "perfect the pitch" of the Burn value proposition
• Defined Burn's sales business goals with SMART framework and GAP planning
• Defined quarterly channel and account plans, and prioritized clients based on current and potential business output. Created monthly forecasting sales projects.
• Defined strategic and tactical KPIs for Burn's sales team, and designed & iterated a monthly sales dashboard