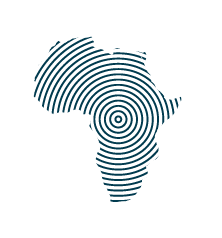 Company: Water Access Rwanda
Provides African neighborhoods access to clean water while providing jobs for young people, as solution providers.
Expert: Andrew Speyer
Water Access Rwanda Partners With Rippleworks to Develop a Strategic Marketing Plan
Water access and safety is a critical issue in Rwanda. As of 2015, only 56.7% of Rwandans had basic access to clean drinking water. Waterborne illnesses claim the lives of infants and adults and the time spent fetching water disrupts education and economic development, trapping families in a cycle of poverty.
Water Access Rwanda is tackling water scarcity by providing access to clean water, they do this while also employing young people, as solution providers.
WARwanda has provided 67,000 people with safe water in 2020 and 85,300 in 2021 across 4 countries (primarily Rwanda, as well as the DRC, Uganda, and Burundi). Water Access Rwanda operates 30 mini-grids and has connected 336 houses to piped water. As a result, 4-6.5 hours per household a day are saved. 32M L of water were supplied in 2020, and 42 jobs were created.
In 2023, Water Access Rwanda aims to connect 600 households to mini grids and install 400 rain water filters by August 2022. In order to deliver these clean water solutions, they need to strategically grow their customer base and convert leads. That is why Water Access Rwanda partnered with Rippleworks Expert Andrew Speyer, who has led technology marketing teams at Airbnb.
Together, they were able to:
Define a resourcing approach for the marketing team

Review marketing fundamentals

Determine Marketing Strategy priorities