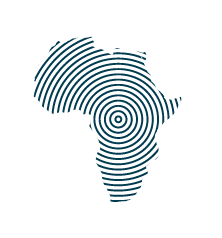 Venture: Ubongo
Ubongo delivers top quality, localized learning in 18 countries across Africa.
Expert: Laura Veith
Vice President, People at InCloudCounsel
• Vice President of People, Jetty
• Head of HR, Aol Studios & HuffPost Live
Ubongo partnered with Rippleworks to develop and implement a comprehensive set of OKRs
Ubongo leverages the accessible technologies African families already use—like radio, TV, and mobile phones—to deliver top quality, localized education through the universal childhood languages of cartoons, music, and fun. They have created the largest "classroom" in Africa: 17 million kids learning monthly through TV, radio, and web with distribution in 18 countries.
Ubongo's top priority was preparing their organization for the rapid growth of their staff, teams, and reach. Ubongo partnered with Rippleworks to develop and implement an effective OKR process that aligned their teams and empowered individuals to focus on work that achieves company goals.

Our team worked with Rippleworks to improve our OKRs process and ended up redesigning our whole operating model!
It's led to transformational change in our organization: empowering Ubongoers to really own their objectives and outcomes, and enabling much better collaborate across teams to achieve them.
We've now got the foundation to scale our organization and impact to reach tens of millions more kids.
—Ubongo co-Founder and CEO Nisha Ligon
Ubongo partnered with Rippleworks Expert Laura Veith, a people and strategy leader who brought decades of experience from InCloudCounsel, Jetty, Aol, Etsy, and Gawker. Together they:
• Learned a standardized OKR process to set OKRs; revised 2021 venture OKRs
• Created an operating model to support Ubongo's organization structure and OKR achievement
• Designed the cadence to review progress toward OKRs; designed a launch plan for 2021 OKR rollout to ensure adoption
• Designed an OKR workshop and training on project management software