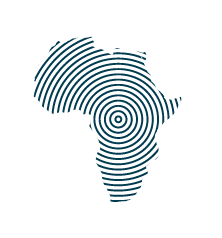 Venture: Saha Global
Saha Global creates clean drinking water businesses to serve families in Ghana.
Expert: Stephanie Cruz
Director of Product Management at IPSY
• Director Of Product Management, Stella & Dot
• Sr. Product Manager, Ancestry
Saha Global partnered with Rippleworks to develop and execute user acquisition experiments
Saha Global helps women in Ghana start their own businesses delivering a unique, cost-effective water treatment technology to families beyond the reach of clean drinking water. In 2020, Saha's network of entrepreneurs reached more than 110,000 people in rural Ghana; to date, they've trained more than 600 women to run more than 200 clean water businesses.
Saha Global's top priority was expanding to reach 20,000 new customers by the end of 2021 while deepening their reach in villages they currently serve. Saha Global partnered with Rippleworks to develop, run, and evaluate a customer acquisition experiment.

For our team at Saha, COVID-induced changes generated some big-picture insights.
Rippleworks was there, at the right place at the right time with the right team, to help us laser-focus our new ideas into an actionable, data-driven plan.
They helped us conceptualize how to evaluate potential long-term improvements for our customers, and fit these improvements into a story that will help our supporters to come along with us for the ride. 
—Saha Global Deputy Director Kathryn Padgett
Saha Global partnered with Rippleworks Expert Stephanie Cruz, a global product leader who brought decades of experience from IPSY, Stella & Dot, Ancestry, Yahoo, and PayPal. Together they:
• Designed an experiment that helped Saha identify the right approach to pricing
• Drafted and finalized a plan to implement the experiment
• Developed execution strategies in anticipation of potential experiment outcomes