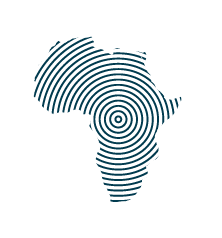 Venture: myAgro
myAgro offers an integrated package of improved seeds, fertilizer and training to smallholder farmers to help increase incomes.
Expert: Nate Rosenthal
Director of Operations at AirBnB
• Head of Global Customer Support, Square
• Manager, Community & Online, KaBOOM!
myAgro partnered with Rippleworks to design and launch call center operations in Senegal
myAgro enables farmers in West Africa to save for fertilizer, seed and training packages on layaway through a mobile-based platform and a network of vendor partners. Farmers increase their yields 50-100 percent through myAgro and use the increased harvest to connect to markets, or feed their families year round.
myAgro's top priority was successfully launching its 2nd call center (in Senegal) to support outbound sales and customer support. myAgro partnered with Rippleworks to incorporate industry best practices on building and running a call center. 

We developed a scalable set of tools and resources that we can replicate in each country where we operate. More importantly, Nate's advice and coaching helped save valuable time by accelerating our learning curve and professionalizing our call center outreach.
When COVID struck, we were able to pivot and use the insights and tools to turn our 250+ field team members into call center agents keeping our impact on track during a difficult time.
—myAgro CEO Anushka Ratnayake
myAgro partnered with Rippleworks Expert Nate Rosenthal, who has led customer support and call center operations at top companies including AirBnB and Square. Together, they:
• Designed call center operations by drafting campaign operating model, designing how the call center will support field agents, and defining responsibilities for agents, supervisors, and managers
• Learned and integrate hiring best-practices into myAgro's hiring process. Hired two supervisors and 20 call center agents in Senegal and seven call center agents in Mali. 
• Created comprehensive one-week training program for call center agents