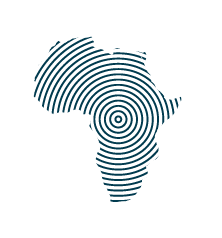 Venture: Jacaranda Health
Jacaranda equitably improves the quality of care for mothers and newborns across East Africa.
Expert: Matt Capers
Product Lead at Square
• Co-Founder, Rentobo
Jacaranda Health partnered with Rippleworks to build Natural Language Processing into their messaging services
Jacaranda Health addresses gaps in the availability of accessible, scalable, and affordable high-quality maternal care. Jacaranda runs a training hospital in Kenya to provide maternal care, and helps transfer their best practices to nurses in more than 70 public sector hospitals across 5 countries.
One of Jacaranda's top priorities going into the project was scaling their SMS service to provide care to 10-times more mothers. Jacaranda partnered with Rippleworks to build a chatbot that could efficiently prioritize requests and recommend responses to live agents. 

The expert and team at Rippleworks played a catalytic role in developing Jacaranda's confidence with AI and natural language processing—now our digital health platform is able to rapidly respond to over 3,000 queries a day from over 600,000 enrolled mothers across Kenya.
Their support also helped us build a roadmap to build our team tech capacity so we could manage national scale in-house.
—Jacaranda Health founder and Executive Director Nick Pearson
Jacaranda partnered with Rippleworks Expert Matt Capers, a data science and product leader who brought experience from Square, Rentobo, Freeman & Co., and Accenture. Together, they:
• Reviewed, assessed, and adopted a new natural language processing platform. 

• Implemented best practices and evaluated intent classification performance

• Ran offline experiments on Google Machine Translation and Intent confusion; tested automation capabilities