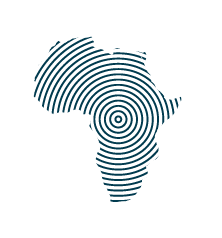 Venture: Educate!
Educate! transforms education in Africa to teach youth to solve poverty for themselves and their communities
Expert: Cherie Gardiner
Founder / Principal, Cherie Gardiner LLC
• Director of Learning & Development, Zynga
• Director of Leadership & Development, Microsoft

Educate! partnered with a leading Learning & Development executive to create the strategic plan to scale talent growth
Educate! provides youth with leadership, entrepreneurship and workforce readiness skills training and mentorship to start real businesses at school. Educate! has reached 360,000 students overall and has a vision of measurably impacting 1 million students by 2024.
Educate!'s top priority was to ensure it was properly investing in the training and development of its 350-person staff to drive its ambitious plans for scale. Educate! partnered with Rippleworks to build a three-year strategic plan for becoming best-in-class in people & talent development.

Our Rippleworks project was a game changer. We came up with the people and talent strategy we needed to achieve our very big dreams, and we built incredible team capacity along the way. Cherie was amazing, and remains an advisor today.
The whole project gave us a clear vision and tremendous confidence moving forward, and I believe this will be foundational to our ability to thrive in the years to come.
—Educate! CEO Boris Bulayev
Educate! teamed with Rippleworks Expert Cherie Gardiner, who has been the Director of Learning & Development at high-growth organizations like Zynga, Microsoft and EMI Music. Together, they:
• Applied a Talent Management framework to perform a gaps analysis; identify primary gaps and needs
• Conducted sessions with country teams to validate and more deeply understand talent development gaps and needs
• Translated insights from sessions into a prioritization of talent management initiatives and an overall talent strategy
• Designed new hiring and talent development strategies to better support a newly identified core talent need within Educate!'s organization