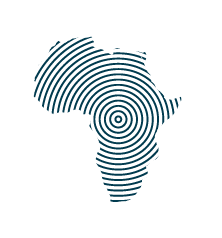 Venture: Apollo Agriculture
Apollo helps emerging market farmers maximize profits through financing, farm products, and customized advice.
Expert: Sam Mankiewicz
CTO Cricket Health
• CTO/VP Engineering, Healthvana
• CTO, Kiva 
Apollo Agriculture partnered with Rippleworks to better leverage data to increase repayment
Apollo Agriculture helps farmers in emerging markets maximize their profits. Apollo uses agronomic machine learning, remote sensing, and mobile phones to deliver financing, farm products, and customized advice to smallholder farmers with innovative efficiency and scalability.
Apollo's top priority was to improve their non-repayment detections and evaluation process as it expands into new regions. Apollo partnered with Rippleworks to improve their credit assessment and underwriting process.

The expertise provided by Rippleworks reframed some of the hardest challenges for our business. In our working sessions, we were able to break them down and build a concrete plan to solve them.
They helped make the insurmountable feel much more tractable.
—Apollo Director of Investor Relations Elizabeth Mastors
Apollo teamed with Rippleworks Expert Sam Mankiewicz, who has led technology teams as the CTO of top ventures such as Cricket Health, Healthvana, and Kiva. Together, they:
• Built non-repayments detection process to monitor and increase payment
• Tracked all non-repayments and used data to understand potential root causes, brainstorm solutions, and prototype tests
• Analyzed results of tests to identify action plan for improving and optimizing non-repayments going forward