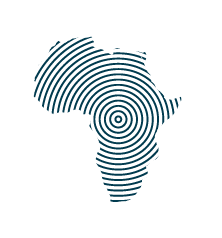 Venture: African Management Initiative
AMI is training up the next generation of African leaders and entrepreneurs through tools and solutions for 21st Century workplace skills development
Expert: Jen Bennett
Head of Enterprise Sales, TripActions
• Senior Director of Sales, Yahoo
• Director of Sales, West, Polyvore

African Management Initiative (AMI) partnered with a leading sales executive to set up its sales operations for scale
AMI partners with businesses, entrepreneurs, and job seekers to provide management and skills training. AMI has trained 30,000 individuals in over 25 countries across Africa, and has a vision for 1 million African managers performing effectively and responsibly by 2023.
As AMI prepared to scale its impact across Africa, AMI's top priority was to set up its sales operations for scale. AMI partnered with Rippleworks to implement best practices in sales process and procedures to form a structured, standardized, and scalable strategy across multiple regions.

Working with Jen and Rippleworks helped us raise the bar for sales. By the end of the project, we had a shared language and structure for our sales team. Our sales people were energized, their pitches were more polished, and they asked better questions.
As leaders, we came away with a data-driven system for driving and monitoring progress, which will be critical as we scale up our impact.
—AMI CEO Rebecca Harrison
AMI partnered with Rippleworks Expert Jen Bennett, who has scaled sales at top companies including TripActions, Yahoo, Polvyore, and Google. Together, they:
• Increased clarity and cohesiveness of AMI's sales process by setting up a CRM system and process, as well as establishing accountability through regular meetings and sales reports
• Implemented best practices in sales delivery to improve conversion rates. Aligned key messaging around identified key problems for target market, and developed a PSIC model (Problem, Solution, Impact data, Case study) for communicating value to prospects.
• Improved team capabilities on pitch and presentation skills, objection handling, sales planning, and data-driven decision-making