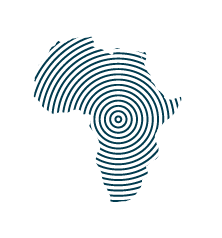 Company: Educate!
Reach: 44,000 students
Impact: 105% income increase for students
Target Population: Tackling youth unemployment across Africa

How a $2 million unrestricted grant is helping pave Educate!'s path towards continental scale
Educate! is working to solve the skills gap for African youth that emerges between secondary school and employment. Nearly 50% of all Africans are younger than 18, and jobs are scarce and youth unemployment rates are high across the continent.
The 40,000+ students Educate! supports have gone on to earn more than twice as much as their peers: $338/year vs. $165/year (an increase of 105%).
Catalytic Capital Opportunity: Funding Educate!'s Uganda "Center of Excellence"
Educate!'s core operations in Uganda is a direct-to-school model, but Educate!'s ultimate goal is to scale across Africa by partnering directly with governments to make policy-level changes and have curriculum reform happen from the top-down, with Educate! as an implementing partner and advisor.
In Kenya and Rwanda, for example, Educate! has been working with the government to bring in the program and roll out changes across hundreds of schools simultaneously. Making this possible is Educate!'s Uganda "Center of Excellence" operations, which Educate! uses to demonstrate its impact and effectiveness to other governments that are considering new policy adoption. Educate! is now bringing officials from South Africa, Cameroon, and Liberia to see the Uganda model in action in the hopes of developing new nationwide policies in more countries. 
Our $2 million grant further helps Educate! directly support 25,000+ new students across 641 total schools in Uganda, helping Educate! move toward its 1,000 school target in Uganda – a tipping point toward attracting wider government buy-in.
Students are 64% more likely to start businesses as a result of the Educate! program.
More About Educate!: Transforming workforce readiness across Africa
Educate! tackles youth unemployment by partnering with schools and governments to reform what schools teach and how they teach it, so that students in Africa have the skills to start businesses, get jobs and drive development in their communities.
Educate! teaches young people the hard skills (planning, budgeting, savings and research) and soft skills (teamwork, networking) in secondary schools across the country. With the support of a Youth Mentor (a highly trained youth volunteer) and an Educate!-trained teacher, an average of 100 students in each school form business clubs and practice hard and soft skills in a team setting.
In 2019, Educate! partnered with governments to pilot in 60+ schools in Kenya, worked in 175+ secondary schools in Rwanda and 750+ schools in Uganda, reaching over 44,000 students intensively and 545,000 more broadly. 

Sign up for our newsletter

Sign up for our newsletter