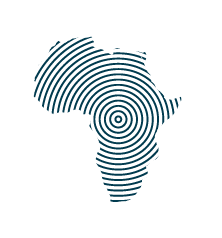 Venture: Nexleaf Analytics
Investment: $1M loan
Portfolio: Scaling Capital
Investment date: September 2021
Region(s) served: Global
Sector: Healthcare
Core Impact Metric: High-quality and effective vaccines delivered
How a $1 million line of credit is helping Nexleaf meet the growing demand for vaccine storage technology
Nexleaf's mission is to ensure that countries have the data they need to build lasting solutions that improve health. Nexleaf does this by equipping partner countries and global stakeholders with high-quality data using sensor technology, which monitors critical metrics including vaccine temperature. 
Why Rippleworks Invested:
Nexleaf's ColdTrace technology has helped deliver more than 13.2M potent, life-saving vaccines to infants in 26 countries. For developing health systems, cold chain system strengthening is a major challenge that Nexleaf is helping countries overcome.
Nexleaf is well positioned to more than double the reach of its ColdTrace products by 2023, which would see their technology utilized by all 65 countries in the GAVI Vaccine Alliance. Demand for vaccine-related data was already high before the COVID-19 pandemic; now, Nexleaf's expansion is needed more than ever to support the global vaccination effort for people living in the world's most rural communities.
Despite the high demand for ColdTrace products, upfront production costs create a bottleneck for Nexleaf that makes supplying countries and large NGO partners a challenge, given that these partners expect speedy turnaround times but only pay Nexleaf after the delivery of an order. Producing ready-to-ship inventory would solve this problem, but requires Nexleaf to take on working capital to pay those upfront costs. Traditional financial institutions could give Nexleaf a loan, but finance of this sort isn't typically designed to meet the needs of a growing nonprofit social venture.
Learn more about Nexleaf's other engagements with Rippleworks here and here.