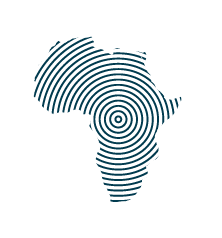 Venture: myAgro
Investment: $1.5M loan 
Portfolio: Scaling Capital
Investment date: September 2019
Region(s) served: Sub-Saharan Africa
Sector: Agriculture
Core Impact Metric: Increased farmer income
How a working capital loan helps myAgro lower costs and serve more farmers

How a working capital loan helps myAgro lower costs and serve more farmers
myAgro enables smallholder farmers in Sub-Saharan Africa to put aside small amounts of cash during the dry season to pay for seeds, fertilizer, and training with the goal of doubling harvests and incomes. For myAgro farmers, using their mobile phones to save little-by-little helps avoid debt, invest in the future, and realize financial independence without relying on inaccessible traditional banks.
Why Rippleworks Invested:
Ventures that work in the agricultural sector have inherently fluctuating cash flows that mimic the inflows and outflows of the farmers they serve. Farmers have large expenses ahead of planting season to secure seeds, fertilizer, and farming equipment in bulk, which leaves them limited with cash until revenue comes in after the following harvest; the same is true of myAgro. 
Working capital loans are perfectly suited for use cases like myAgro, effectively bridging inconsistent cash flows with a well-tailored loan. The challenge for myAgro and others is that seven-figure loans are limited for social ventures, and are deemed too high risk for traditional financial institutions.
With a reliable, recurring source of working capital, myAgro is able to scale its operations to reach more farmers without their delayed farmer revenue becoming a bottleneck. The organization is on target to serve one million farmers by 2026. 
Learn more about myAgro's other engagements with Rippleworks here.