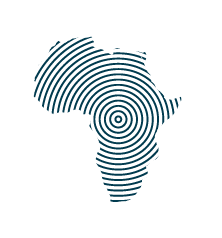 Venture: myAgro
Mission: To help one million smallholder farmers increase their yields and incomes by 2025.

Investment: $3 million grant

Investment Year: 2019
How a grant that went straight to myAgro's cash reserves helped unlock long-term funding for scale
myAgro enables smallholder farmers in Sub-Saharan Africa to put aside small amounts of cash during the dry season to pay for seeds, fertilizer, and training with the goal of doubling harvests and incomes. For myAgro farmers, using their mobile phones to save little-by-little helps avoid debt, invest in the future, and realize financial independence without relying on inaccessible traditional banks.
Why We're Invested:
In order to scale their operational capacity and reach more farmers, myAgro needed to partner with large development finance institutions (DFIs) capable of providing multi-year funding at scale. A requirement for these partnerships is proof of a venture's financial stability—often their holding of three to six months of operational funds in a bank account. For a social venture like myAgro that relies on earned income and philanthropic grants to operate, their budgets are overwhelmingly earmarked for programmatic uses, which promise direct impact to donors and inherently makes it difficult to grow reserve funds.
Working with ventures to understand the barriers created by existing philanthropic funding models is crucial to unlocking their potential for scale. In myAgro's case, a fast and timely injection of reserve capital helped build the foundation for transformational growth. 
Ongoing Impact:
At the time of Rippleworks' investment, a $3 million grant bolstered myAgro's reserve fund and enabled the organization to resume conversations with more than 10 DFIs, ultimately resulting in multi-year commitments from funders like KFW, the German development bank.
Maintaining a six-month reserve on its balance sheet put myAgro in a position to weather multiple political, social, and environmental crises and remain on target to serve one million farmers by 2025. myAgro's teams in Mali, Senegal, and Tanzania continue strong operations and yearly growth, reaching 90,000 farmers in 2020. Rippleworks continues to support myAgro with a working capital loan as the organization continues to grow and serve the needs of their farmer base.
myAgro believes in farmers, and is proving to governments and financial institutions the power of investing in them.
More About myAgro:
myAgro's mission is to double the incomes of one million smallholder farmers by 2025.
myAgro is accomplishing this with a unique mobile layaway model, which allows farmers to use their phones to purchase inputs (like seeds and fertilizer) in small increments. After 6-8 months of saving little-by-little, myAgro delivers the high-quality inputs directly to farmers right in time for planting season. myAgro provides in-person and mobile-based agricultural training to all farmers who invest in input packages, sharing harvest-improving techniques tailored to specific regions and crops.
But farmers don't only struggle with the availability and affordability of inputs at the start of the season; access to credit has not scaled fast enough to reach 90 percent of the smallholders served by myAgro, and access to formal savings across Africa has seen even lower penetration rates.
myAgro believes that farmers are able and eager to save, and is proving to governments and financial institutions the power of investing in them, their farms, and their families.

Sign up for our newsletter

Sign up for our newsletter