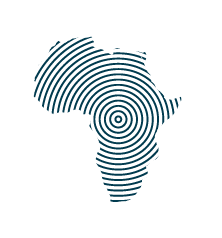 Venture: myAgro
Investment: $3M grant
Portfolio: Scaling Capital
Investment date: June 2019
Region(s) served: Sub-Saharan Africa
Sector: Agriculture
Core Impact Metric: Increased farmer income
How a grant that went straight to myAgro's cash reserves helped unlock long-term funding for scale
myAgro enables smallholder farmers in Sub-Saharan Africa to put aside small amounts of cash during the dry season to pay for seeds, fertilizer, and training with the goal of doubling harvests and incomes. For myAgro farmers, using their mobile phones to save little-by-little helps avoid debt, invest in the future, and realize financial independence without relying on inaccessible traditional banks.
Why Rippleworks Invested:
myAgro's intervention generates 50-100% increases in yields and 30% increases in cash incomes for some of the world's poorest smallholder farmers of West Africa. As of today, myAgro increases farmer income by $0.40/day, which is steadily moving farmers from their baseline of $1.50/day (considered food insecure) toward $3/day (considered aspiring middle class). 
In order to scale their operational capacity and reach more farmers, myAgro needed to partner with large development finance institutions (DFIs) capable of providing multi-year funding at scale. A requirement for these partnerships is proof of a venture's financial stability—often their holding of three to six months of operational funds in a bank account. For a venture like myAgro that relies on earned income and grants to operate, their budgets are overwhelmingly earmarked for programmatic uses, which promise direct impact to donors and inherently makes it difficult to grow reserve funds. In myAgro's case, a fast and timely injection of reserve capital helped build the foundation for transformational growth. 
Learn more about myAgro's other engagements with Rippleworks here.