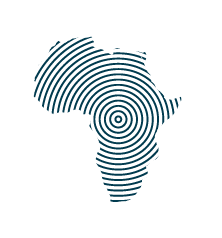 Venture: Global Health Corps
Investment: $2.5M grant
Portfolio: Scaling Capital

Investment date: October 2021
Region(s) served: Sub-Saharan Africa
Sector: Healthcare
Core Impact Metric: Number of diverse leaders in global health
Unrestricted funding for a critical but often overlooked component of global health systems—the talent ecosystem
Global Health Corps (GHC) exists to mobilize a diverse community of leaders to build the movement for global health equity. They do this by recruiting and placing young professionals to serve for 13 months in high-impact roles on the front lines of the global health ecosystem.
Why Rippleworks Invested:
There is a critical need for a diverse and skilled community of proximate leaders to influence health systems, and GHC is bringing young talent into the global health sector. Women make up more than 70 percent of the global health workforce but hold less than 25 percent of the sector's top leadership roles. In addition, more than 80 percent of all global health leaders are nationals of high-income countries. The GHC community is majority female, Black, and people of color, including 43 percent African nationals.
GHC Fellows not only contribute to better outcomes for their partner organizations (from Ministries of Health to grassroots organizations), but also leave the fellowship better-equipped and skilled to become future health leaders. Fellows are twice as likely to work in global health following the fellowship, and 91 percent of placement supervisors would have offered their Fellow a permanent role if there were no external barriers.
Learn more about Global Health Corps' other engagements with Rippleworks here and here.
Babban Gona delivers 100 percent income increases above the national average for farmers.