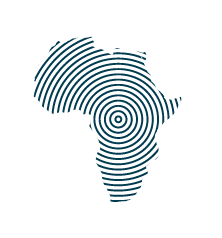 Venture: Farmerline
Investment: $1M loan
Portfolio: Scaling Capital

Investment date: August 2020
Region(s) served: Sub-Saharan Africa
Sector: Agriculture
Core Impact Metric: Increased farmer income
A working capital loan to help smooth lumpy seasonal cash flows in the agricultural sector
Farmerline partners closely with two groups: 1) rural Ghanaian farmers, for whom Farmerline provides a bundle of agricultural inputs, financing, training, and offtake markets and 2) large food producers, who have immense demand for smallholder farmer crops, but no direct connection with that population.
Why Rippleworks Invested:
By increasing farmer incomes by more than 20 percent, Farmerline serves a critical need in Ghana.
At the time of the Rippleworks loan, Farmerline was faced with an opportunity to significantly scale their impact when it signed a handful of large MOUs promising guaranteed offtake markets for Farmerline's farmers. As a result, Farmerline required the upfront capital to pay for the additional inputs, requiring a $1 million working capital infusion.
Read more about Farmerline's Rippleworks Projects here and here.