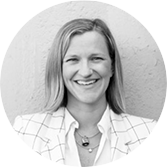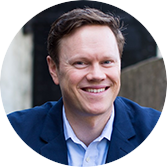 About the Experts:
Leads Google X's Moonshot for the Electric Grid
Founder and Director of Persistent Ventures, working with entrepreneurs in high-growth startups
Leads enterprise sales at Medallia, which brings in $400M+ in annual revenue
History of building and managing high-performing future leaders, at one point growing a 50-person financing business to be a 1500+ person marketing, sales and installation business
Who Should Attend
Senior leaders who own strategy and execution for a function and manage a team 

We recommend 2 leaders from a venture participate together. We've found leaders get the most value when participating with a colleague

 
Inspire and grow your team for scale.
Your team's success begins with you. As you and your team move quickly, it is critical to take the time to make sure that your team is prepared to continue to drive results at scale. In this 3-week virtual learning series, leaders will:
Align their team around purpose as they prepare for growth
Utilize a tool to evaluate team members and explore actions for how to support their development
Build an operating rhythm for scale
Learn a framework and tips to lead through change
Gain access to a network of leaders at a similar stage in their careers across the globe, sectors, and functional areas, with the opportunity to meet one-on-one
Rippleworks Leaders Studio is a series of expert-led learning programs designed specifically for social ventures. We partner with leading industry executives to run interactive, results-driven learning programs where social venture leaders gain critical skills so ventures can deliver impact at scale.
"I appreciate how authentic and transparent Page and Ken were and the opportunity to engage in this work with other leaders across the globe."
– Previous participant of "Leading Thriving Teams"

Sign up for our newsletter