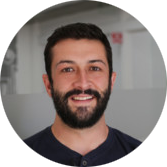 About the Expert: Hector Padilla
Leading CTO at top tech companies including Zynga, Wizeline, Playco.
Leadership to 100+ leaders around the world, including Japan, Vietnam, Mexico, US.
Who Should Attend
Senior leaders who own strategy and execution for a function and manage a team. 

We recommend 2 leaders from a venture participate together. We've found leaders get the most value when participating with a colleague.

 
Mastering leadership begins with managing self.
Each of us is here to drive impact in the world. To achieve the scale of impact we strive for, leaders serve their teams, organizations, and missions most effectively when they are the best version of themselves. This happens when we can focus on our most important work, feel energized and not burnt out, and effectively manage our time. In this 3-week virtual learning series, leaders will:
Practice tools to align with priorities and how to keep them top of mind personally and for the team
Put pen to paper on how to communicate their work style and needs with others
Learn techniques for managing energy and time
Gain access to a network of leaders across the globe, sectors, functional areas with the opportunity to meet one-on-one
Read more about the learnings from the workshop series here.
Rippleworks Leaders Studio is a series of expert-led learning programs designed specifically for social ventures. We partner with leading industry executives to run interactive, results-driven learning programs where social venture leaders gain critical skills so ventures can deliver impact at scale.
"I have loved this experience and wish it could go on much longer. It has helped me tremendously."
– Christine Kasitz, Learn4Life

Sign up for our newsletter