Who you'll learn from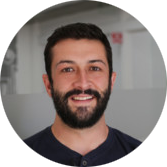 Leading CTO at top tech companies including Zynga, Wizeline, Playco.
Leadership to 100+ leaders around the world, including Japan, Vietnam, Mexico, and the U.S.
Mastering leadership begins with managing self.
As a leader of a fast-moving social venture, you best serve your team and organization when you feel energized and at your best. Too often, you sacrifice your own wellbeing to help your team overcome immediate challenges. Striking the right balance between caring for yourself, your team, and your organization starts with honing your focus, actively managing your energy, and
embracing techniques to better
adapt to changing
conditions and environments
. In this four week virtual learning series you will:
Rebalance how you spend your time to achieve what's most important for you and your team.
Build habits to regain or maintain your energy.
Reduce resistance around change and uncertainty.

Utilize a tool to communicate your needs within your team.

Gain access to a network of leaders across the globe, sectors, and functional areas.
This program will be offered in English, with interpretation and translation available in French.
Read more about the learnings from a similar program here.
Who Should Attend
Senior leaders who:
Own strategy and operations for their function

Manage one or more people
Are a model and mentor to others at their venture
Can devote the time to learn and grow with peers across the globe
We strongly encourage two or more leaders from a venture to participate together. Leaders who participate with a colleague benefit from accountability and thought partnership that make it easier to share learnings across your organization.
4-week virtual workshop series
Thursday, Feb 9
7 am – 9 am
US Pacific Time
Time Management
Thursday, Feb 16
7 am – 9 am
US Pacific Time
Energy Management
Thursday, Feb 23
7 am – 9 am
US Pacific Time
Adaptability
Thursday, Mar 2
7 am – 9 am
US Pacific Time
Communicating Work Styles
"I have loved this experience and wish it could go on much longer. It has helped me tremendously."
– Christine Kasitz, Learn4Life
"I thought it would be stuff that I already knew but it's been quite different. Hector's approach is new and the most helpful part is being able to connect to others that are in a similar position to me."
– Growing Yourself Alumni
About Rippleworks Leaders Studio
Rippleworks Leaders Studio is a series of expert-led learning programs designed specifically for social ventures. We partner with leading industry executives to run interactive, results-driven learning programs where social venture leaders gain critical skills so ventures can deliver impact at scale.

Sign up for our newsletter