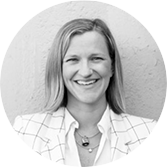 Leads Moonshot for the Electric Grid at X (Google)

Founder and Director of Persistent Ventures, working with entrepreneurs in high-growth startups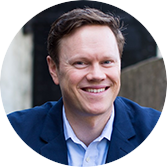 Leads enterprise sales at Medallia, which brings in $400M+ in annual revenue

History of building and managing high-performing future leaders, at one point growing a 50-person financing business to be a 1,500+ person marketing, sales, and installation business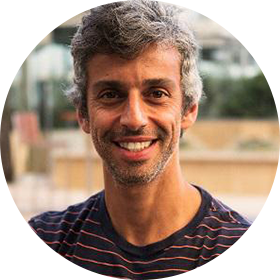 Founder and Executive Chairman of dr.consulta, 

a health management platform

on a mission to save lives in Brazil

Direct experience scaling a social enterprise from it's first to 2M patients served
Building Your Team's Foundation
Prepare your team to thrive at scale
Success at scale depends on a solid foundation. In Building Your Team's Foundation, leaders will take concrete steps to inspire, strengthen, and align their teams to their organization's purpose and culture, making their organizations better functioning day-to-day and resilient to unexpected challenges. In this 3-week virtual learning program leaders will:
Reconnect with their organization's purpose
Define the skills and behaviors needed to thrive on their team
Assess the way they build and maintain team culture
Take action to deepen trust within their team
Gain access to a network of leaders across the globe, sectors, and functional areas
Who Should Attend:
Senior leaders who own strategy and execution for a function and manage a team. 
We strongly encourage two or more leaders from a venture to participate together. Leaders who participate with a colleague benefit from an 'accountability buddy' and thought partner, helping them share learnings with other team members to achieve desired outcomes across their organization.
Please let us know if there is interest in having a full leadership team participate together. We will provide additional support to a limited number of full leadership teams to ensure a cohesive and positive experience.
Schedule for the next program
3-week virtual workshop series and alumni event
Thursday, April 7
8-10 am PT
Starting with Why
Thursday, April 14
8-10 am PT
Living Your Culture
Thursday, April 21
8-10 am PT
Building Trust
Tuesday, June 14
8-10 am PT
Reunion
"You've managed to pack in so many things I needed into a short amount of time. I feel prepared to move forward with next steps with my team in a measured and intentional way."
"I really appreciate the chance to stop and reflect on what core competencies I need my team to develop, and how I can get them bought in. So important!"
About Rippleworks Leaders Studio
Rippleworks Leaders Studio is a series of expert-led learning programs designed specifically for social ventures. We partner with leading industry executives to run interactive, results-driven learning programs where social venture leaders gain critical skills so ventures can deliver impact at scale.

Sign up for our newsletter