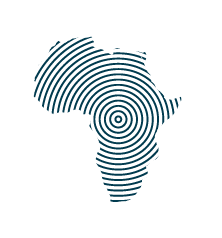 Venture: Penda Health
Mission: Providing high quality, trustworthy, and patient-centered healthcare services to low-income families in Kenya.

Investment: $1.68 million loan

Investment Year: 2019
How a high-impact loan is helping Penda Health build 12 new medical clinics for underserved patients in Kenya
Penda Health provides high-quality healthcare services to low-income families in Kenya. Their walk-in medical centers offer affordable consultations, lab tests, medicine, diagnostics, and other specialist services under one roof. With more than 20 clinics located in low-income Nairobi neighborhoods, 95 percent of Penda's patients live on less than $5 per day, with a median income of $3.20 per day. Without Penda's clinics, 81 percent of their existing patients would not otherwise have access to a basic healthcare provider.
Why We're Invested:
Loans for healthcare businesses in the social impact ecosystem are rare. Despite Penda's rigorous selection criteria for choosing its new clinic locations, their profitable business model, and prior repayment history, they struggled to find lenders to fund their construction of 12 new clinics, which would put them on track to double their annual impact. 
Because of the shortage of lenders willing to provide loans to social ventures working in healthcare, social ventures like Penda, who rely on growing their geographic footprint to increase community trust, and therefore scale, are stuck between a rock and a hard place; they are at once too small to attract capital from development finance institutions and unable to grow without upfront investments. As their operations and reach remain too small to fund for large institutional lenders, ventures like Penda are left with no other option than to leave those they seek to serve without the basic human right of healthcare.
Ongoing Impact:
Penda's path to further scale is simple on paper: open new clinics in high-density, low-income neighborhoods after careful analysis and scoping. At the time of Rippleworks' investment, a $1.68 million loan from put Penda on track to operate nearly 20 clinics and serve 250,000 patients in 2021.
Without Penda, 81 percent of their patients could not access basic healthcare.
More About Penda Health:
Founded in 2012, Penda is committed to delivering excellent healthcare to Kenyan families. Penda does this by building and operating a chain of full-service primary care clinics across Nairobi, which have high patient-to-provider ratios, unique staffing models, a patient-centric approach to care, and a focused set of services that address key outpatient needs in an effort to lower the price of services.
Penda's medical centers are open at least 12 hours per day on a walk-in basis, and five of their clinics are open 24 hours. Each center is fully stocked with supplies, medication, tests, and essential equipment; they are are staffed by nurses, clinical officers, and receptionists, all of whom are overseen by medical officers. Penda's medical centers provide consultations, diagnostic tests, and medication to patients, who can seek any range of services from HIV/AIDS treatment to family planning support to dental care. Penda's centers are enabled by a high-functioning electronic medical record (EMR) system that streamlines patient care and allows Penda to measure patient-level outcomes and services to improve the quality of care delivered.

Sign up for our newsletter

Sign up for our newsletter