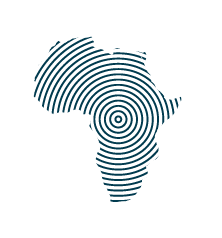 Venture: Muso
Mission: Building health systems to save lives by treating people faster.

Investment: $1.5 million unrestricted grant

Investment Year: 2019
How funding core operations in Mali is enabling Muso's continental scale strategy
Muso builds health systems that save lives by treating people faster. Their model of delivering proactive, doorstep care through a network of community health workers and clinics, national government partnerships, and advocacy improves community health and reduces preventable childhood deaths by more than 90 percent.
Why We're Invested:
Muso operates in Mali, where their network of community health workers have conducted more than seven million home visits and their clinics have conducted more than 700,000 visits since 2008. Muso's direct healthcare provision in Mali serves as an inspiring case study for how serving people with better, faster, life-saving care can improve community health. By continuing to directly operate in Mali, Muso is able to bring other governments in to showcase their life-saving work, encouraging them to adopt their proactive care model at national scale.
With more than a decade of success, many of Muso's donors have become focused on funding higher-leverage opportunities—like R&D, geographic expansion, research, and providing technical assistance to other governments. In doing so, funding has become harder to find for the critical direct programmatic support required to maintain Muso's steady, high-impact work in Mali.
Ongoing Impact:
At the time of Rippleworks' investment, a $1.5 million unrestricted grant helped Muso maintain their strong 'center of excellence' in Mali as a clear case study of how its model can drastically improve community healthcare in some of the hardest-to-reach places where health systems are deeply broken—encouraging other governments to write proactive, community health worker-driven models into their own national policies. This strategy is already bearing out in Cote d'Ivoire, where the government was convinced to implement Muso's model nationally after only a handful of visits to see Muso's work.
With funding secured for core operations, Muso is able to maintain equitable access, a high quality of care, and exceptional speed of care for rural and peri-urban communities across Mali. Without this funding, Muso would have needed to divert other unrestricted funds away from high-leverage, non-programmatic initiatives like conducting large-scale research trials and scaling up their technical assistance capacity. Continuing to deliver direct service to patients is the foundational work for these larger strategic initiatives, which drive national and global policy shifts.
Muso has conducted more than seven million home visits and 700,000 clinic visits since 2008.
More About Muso:
Muso serves people living in poverty with a proactive care approach to delivering high-quality healthcare in the hardest places—removing the geographic, financial, gender, and infrastructural barriers that traditionally keep patients from accessing healthcare services. As a result, access to care and child survival have dramatically improved in areas where they work, even where conditions are most dire and remote.
Muso trains community health workers and community members in underserved villages and towns to proactively search for sick patients through home visits; administering treatment at their doorstep or referring patients to more advanced clinical care when necessary. Muso also builds local clinic capacity by training staff to treat the early signs of preventable illnesses; they ensure clinics are accessible to every patient by removing point-of-care fees. In a long term study of child mortality rates in the areas where Muso works, their model reduced the under-five mortality rate from 28 deaths per 1,000 people to 7 deaths per 1,000 people—on par with the child mortality rate in the United States.
Muso's plan for scale is to encourage systemic change in national healthcare policies. Their model is unique compared to most social ventures, who either intend to scale their organization directly or become a service provider to a government. Muso takes neither path, instead aspiring to be a technical assistance provider to governments in the hopes of 'putting themselves out of business' when it comes to their own direct healthcare provision.

Sign up for our newsletter

Sign up for our newsletter