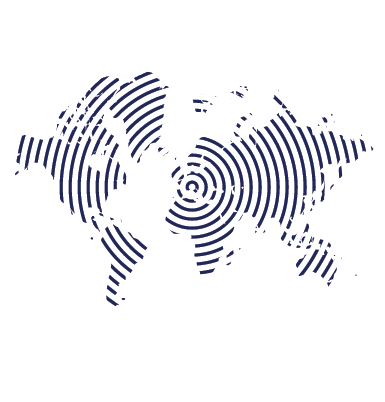 Venture: Kiva
Mission: To expand financial access to help underserved communities thrive.

Investment: $5 million grant

Investment Year: 2018
How a flexible $5 million grant helped Kiva build the next-generation credit system for Sierra Leone and beyond
Over the last 13 years, Kiva has crowdfunded more than $1.2 billion in loans for underserved people in more than 80 countries. Kiva's newest product, Kiva Protocol, is a digital identification and credit data system that uses distributed ledger technology (DLT) to provide financially-excluded and underserved people around the world with secure ownership of their financial identity and credit information, as well as a clear a pathway to accessing critical financial services. Kiva partnered with the government of Sierra Leone to launch Kiva Protocol at national scale.
Why We're Invested:
Kiva's efforts to create digital identities, gather and responsibly store transactional information, and create a credit history for those who have never had one has the potential to dramatically increase access to capital for those currently out of reach at an exponentially lower cost than is possible today. But, the risks associated with its initial implementation as a pilot in Sierra Leone represent a significant barrier for traditional funders in the social impact sector. Moonshot ideas like Kiva Protocol require flexible, venture-first funders who shape their support to meet ventures' unique needs.
Ongoing Impact:
At the time of Rippleworks' investment, a $5 million grant helped Kiva build and implement Kiva Protocol's core technology for use by 3.5 million people in Sierra Leone. With the possibility of scaling Kiva Protocol to more countries in the future, its reach could help secure digital identities for hundreds of millions of people who otherwise are left out of the global financial system. Rippleworks recognizes the impact funders can have by shaping their support to meet the needs of ventures, rather than the other way around; by creating a unique financing vehicle for Kiva, the organization gained flexibility to convert Kiva Protocol to a for-profit structure (where the capital would convert to equity) or remain as a non-profit (where the capital would remain as a grant), depending on their changing needs as the technology reaches more people.
Kiva Protocol was built for use by 3.5 million people in Sierra Leone.
More About Kiva:
Kiva's mission is to expand financial access to help underserved communities thrive. Founded in 2005 to provide crowdfunded microloans to individuals globally, today Kiva is an international nonprofit addressing the challenge of financial inclusion from all sides. In addition to Kiva Protocol, Kiva is pushing its work forward with three key strategies: continuing to grow its movement through the kiva.org lending platform; unlocking new sources of capital to create positive impact through Kiva Capital; and addressing the systemic issues that prevent people from accessing the services they need with Kiva Labs.
Kiva.org provides loans for more than 3.5 million entrepreneurs and others in need around the world through a global network of Lending Partners. Kiva Capital represents an additional opportunity to catalyze financial access for underserved people, backed by industry-leading transparency and experience lending nearly $1.5 billion on the kiva.org platform. Kiva Labs builds on these unique strengths in partnership with Lending Partners by practicing and promoting new approaches to social impact measurement, technology, and impact investing.

Sign up for our newsletter

Sign up for our newsletter