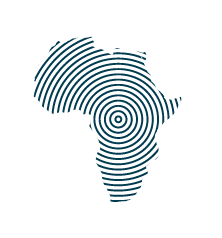 Venture: Jaza Energy
Investment: $2.5M loan
Portfolio: Scaling Capital

Investment date: December 2022
Region(s) served: Africa
Sector: Livelihoods
Core Impact Metric: Increasing income for households and increased time spent studying for children
Expanding energy access across East and West Africa
Jaza is working to pair African household expenditures and their energy demand using localized solar power generation at a site they manage (a Hub) and charged solar batteries (Jaza Packs) that users rent and take home, which do not require metering or home connection. Jaza's rentable battery packs never require the customer to fully finance the product like traditional home solar systems, and they've created different payment models to satisfy a rural customer base with volatile income streams.
Why Rippleworks Invested:
Jaza reached 34,221 customers in 2021 (each of whom supports a family of 6-7 people, impacting close to 239,547 people) and is on track to reach over 65,000 by the end of 2022. Jaza is raising its first-ever working capital facility to finance the production of a growing number of Jaza Packs for Hubs across Nigeria and Tanzania.