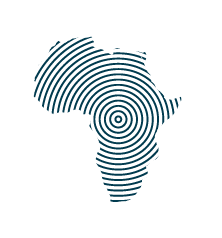 Company: Tulaa
Tulaa builds mobile commerce solutions for smallholder farmers in Africa.
Expert: Mita Mahadevan
Director of Search Science & AI at Amazon
• Engineering Leader, Apple
• Group Engineering Manager, Intuit
Tulaa partnered with Rippleworks to build upgraded data infrastructure that supports new partnerships
Tulaa offers a mobile commerce solution built for rural African farmers, combining mobile technology and last mile agent networks to connect smallholders to agri-input suppliers, financial service providers, and commodity buyers. Tulaa enables farmers to save and borrow for input purchases, access tailored agronomic advice, and market their crops at harvest time.
Tulaa's top priority was improving their data architecture to support a growing network of agricultural service partners. Tulaa partnered with Rippleworks to upgrade their partner portal to support increased transaction volume and analytic functionalities.

The expert we worked with through Rippleworks helped us to think in new ways about our software architecture.
She provided valuable and actionable insights that resulted in a clear road map for improving our tech stack, which has helped us tremendously as we continue to build new products and features on the platform.
—Tulaa CEO Hillary Miller-Wise
Tulaa partnered with Rippleworks Expert Mita Mahadevan, an engineering executive who built technology systems and teams at Amazon, Apple, Intuit, Ning, and IBM. Together, they:
• Got smart on Tulaa's growth objectives and the current role of their data
• Identified and prioritized capabilities to build to store, understand, and analyze data
• Created a 3-month roadmap and requirements to build high priority data capabilities
• Gained clarity on A/B testing capabilities to build