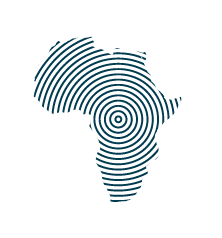 Venture: Pula Advisors
Pula de-risks agricultural investments and builds resilience by insuring smallholder farmers.
Expert: Rick Levenson
CTO at Rippleworks
• VP of Engineering, Kiva
• VP of Product Development, Microsoft 
Pula partnered with Rippleworks to define a world class CTO profile
Pula Advisors is an agricultural insurance and technology company that designs and delivers innovative agricultural insurance and digital products to help smallholder farmers endure yield risks, improve their farming practices, and bolster their incomes over time. To date, they've insured more than 4.49 million farmers across 10 countries.
Pula's top priority was defining the profile of their next technology executive. Pula partnered with Rippleworks to create a job description for a high-impact CTO.

Rippleworks played a key role in helping us identify our first CTO through crafting a compelling JD, shortlisting candidates and designing interviews that helped us land on the right candidate.
We are very happy with the results of our collaboration.
—Pula Advisors co-founder and CEO Rose Goslinga
Pula partnered with Rippleworks Expert and CTO Rick Levenson, a technology leader who brought experience from Kiva, Polycom, Microsoft, Openwave, Remarq, Sun Microsystems, and Xerox. Together, they:
• Developed an understanding of Pula's current tech stack
• Defined the skills a tech executive would need to bring to the company
• Designed a draft CTO job description
• Reviewed and developed Pula's sourcing plan, including recruiting strategy and technical assessment framework

Sign up for our newsletter