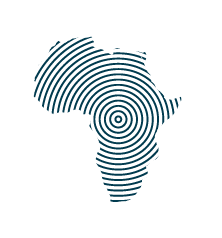 Venture: OneFi
OneFi uses data and technology to democratize financial access in Africa.
Expert: Mark Towfiq
SVP of Digital Experience at Estée Lauder
• SVP, PepsiCo
• SVP, UserTesting
• VP of Engineering, Walmart.com 
OneFi partnered with Rippleworks to help hire their next technical leader
OneFi is democratizing access to finance in Nigeria by leveraging data and technology. They provide microloans to the underbanked using an Android app, helping people qualify for loans in fewer than five minutes. Over time, data from OneFi's app builds individual credit scores that make possible a host of financial transactions including paying for school fees, securing land rights, and making significant purchases in the formal economy.
OneFi's top priority was articulating their technology needs in the job description for a critical technical leadership hire. OneFi partnered with Rippleworks to adjust the structure and language of a job description draft to highlight their vision, the exciting problems their hire would help address, and the unique areas of opportunity offered by joining their team.
OneFi partnered with Rippleworks Expert Mark Towfiq, who led engineering at Estée Lauder, PepsiCo, UserTesting, and Walmart.com. Together, they:
• Reviewed OneFi's Tech stack to develop an understanding of their status quo and the skills a CTO candidate would need to bring
• Adapted OneFi's 3-Minute Pitch to include OneFi's vision, scalability, robustness, stability, and the exciting nature of the space in which they work
• Adapted a draft job description
• Reviewed and developed OneFi's sourcing plan, including recruiting strategy and technical assessment framework