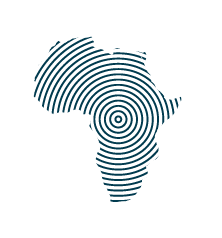 Venture: Goodlife
Goodlife is a pharmacy, wellness center, and provider of first line primary healthcare.
Expert: Kirstin Hornby
VP of Growth Marketing at Malwarebytes
• VP of Marketing, Rakuten
• Head of Marketing, Yahoo
Goodlife partnered with Rippleworks to expand its customer reach through world-class marketing
Goodlife increases access to healthcare in Kenya by delivering customer-centric pharmacy services that include wellness and diagnostics. Goodlife has grown to provide trusted pharmaceuticals to more than 600,000 customers—with a total reach of 1.2 million people—helping low-income Kenyans avoid the risks of counterfeit medicines and connecting patients to clinicians through in-store tele-medicine services.
Goodlife's top priority was deepening their customer base by developing dynamic marketing capabilities. Goodlife partnered with Rippleworks to assess their existing marketing strategy before learning and implementing a world-class digital marketing framework.

We worked with Rippleworks to develop digital personas for Diabetic customers to determine what we should post on the blogs.
Their work ethic and professionalism was excellent and working with them gave us a sense of confidence and further impetus to carry on this project.
We appreciated their commitment to quality of output as well as their strong desire to enhance value for our customers
—Goodlife CEO Amaan Khalfan
Goodlife partnered with Rippleworks Expert Kirstin Hornby, a marketing leader from Malwarebytes, Rakuten, Yahoo, Gap, and PayPal. Together they:
• Learned and implemented a digital marketing framework, including priority customer determination, customer journey prioritization, testing, and iteration
• Applied new framework to Goodlife's priority customer segment
• Analyzed benefits of bringing marketing capabilities in-house vs. outsourcing