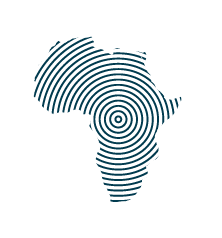 Venture: Burn
Burn Manufacturing saves lives and the planet by bringing affordable, highly efficient cookstoves to East Africa's low-income families.
Expert: Ravindra Sunku
Director of IT at Stitch Fix
• Director of IT, Couchbase
• Sr. Director, Corp. Applications, Shutterfly
• Director of IT, Bloom Energy
Burn partnered with a senior technology executive to prepare for a successful ERP implementation
Burn Manufacturing's state-of-the-art cookstoves cuts fuel consumption by more than half to reduce health risks and spending for East Africa's urban poor, all while reducing deforestation. Since 2013, Kenyan consumers have purchased 350,000 Burn stoves which reduce fuel consumption by 55% and emissions by 65%.
As Burn was quickly scaling its operations, it was finding that it was outgrowing its basic systems. Burn's top priority was implementing an ERP system to power its growth. Burn partnered with Rippleworks to identify and prioritize requirements, evaluate options, and create an implementation plan.

What has stood out to me is the elite quality of their experts combined with Rippleworks' ability to manage the projects so smoothly.
It's a challenge to align expectations when someone is volunteering their time, but Rippleworks manages it to perfection allowing everyone to work harmoniously together towards the same goal.
We're operating at a higher level since the project and we'd do another with them in a heartbeat.
Burn teamed with Rippleworks Expert Ravindra Sunku, who has scaled IT systems at high-growth tech companies such as Stitch Fix, Shutterfly, and Sling. Together, they:
• Mapped Burn's entire business to document business flowcharts of all processes
• Created comprehensive list of 80 critical requirements and 30 future requirements
• Created scorecard for evaluating RFPs from software solutions and implementation partners
• Distributed RFP and prioritized 6 top proposals to demo and evaluate
• Shortlisted 3 ERP solutions and negotiated prices, implementation plans